Late Goa CM Manohar Parrikar was the second-most popular CM on social media with 6.9 million followers. In the past few years, Twitter has changed how politicians interact with their followers and community. With 14.6 million followers, Delhi CM Arvind Kejriwal takes the lead, followed by Bihar CM Nitish Kumar. Here's a close look at the 'social' life of six chief ministers who have the largest Twitter following.
ARVIND KEJRIWAL, DELHI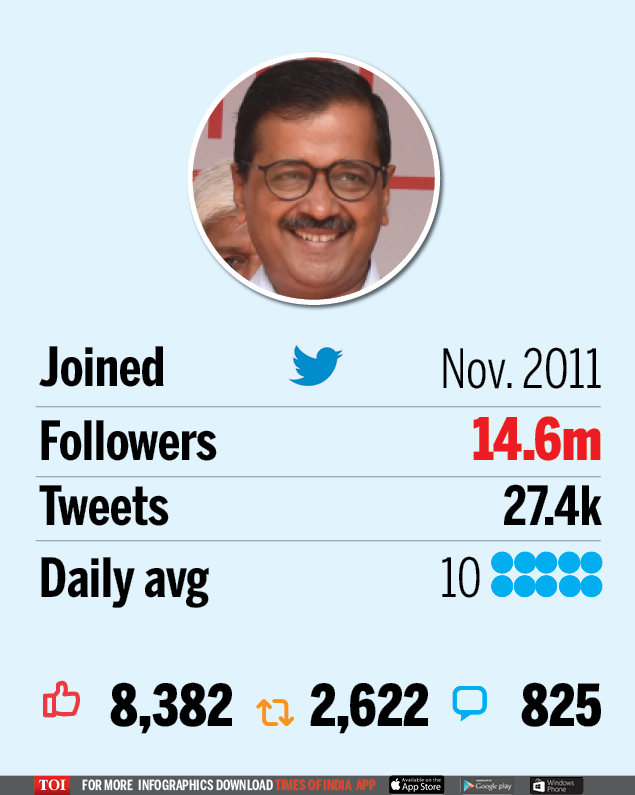 In 2019, Kejriwal has retweeted other AAP politicians on Delhi statehood, AAP achievements and criticism of Centre.
NITISH KUMAR, BIHAR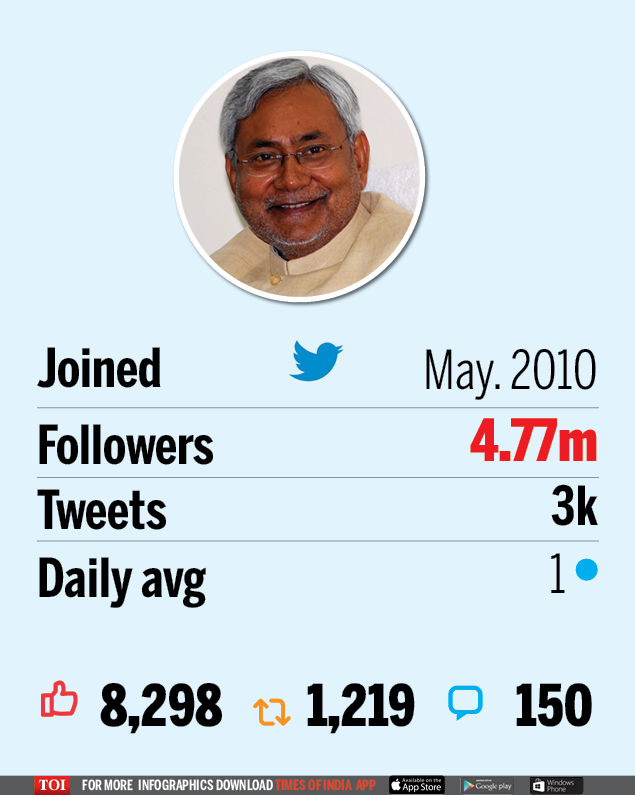 Kumar does not retweet any handle. He mostly tweets about public meetings, government programmes and wishes citizens on social occasions.
CHANDRABABU NAIDU, ANDHRA PRADESH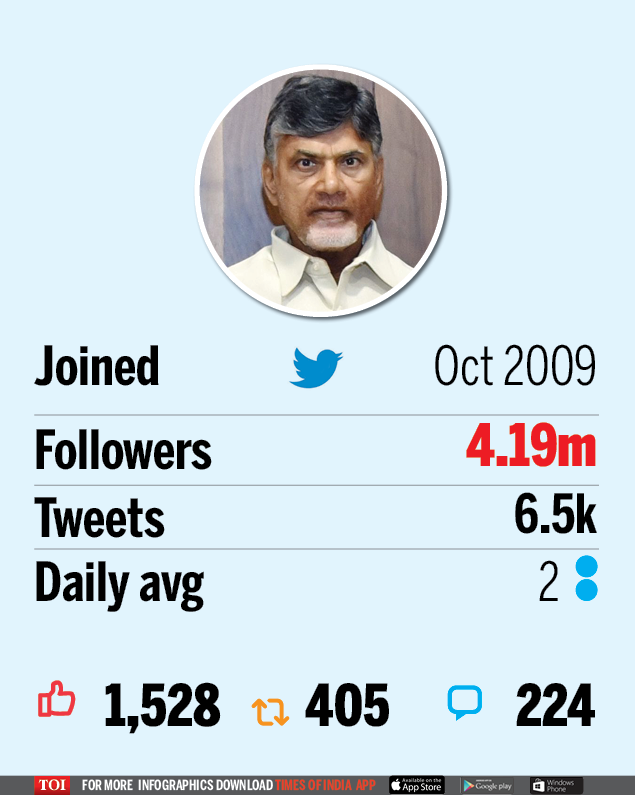 Naidu has been tweeting compulsively in 2019, sometimes 25 tweets a day, that's one an hour. Doesn't retweet politicians, sometimes retweets official AP CMO and district official handles.
YOGI ADITYANATH, UTTAR PRADESH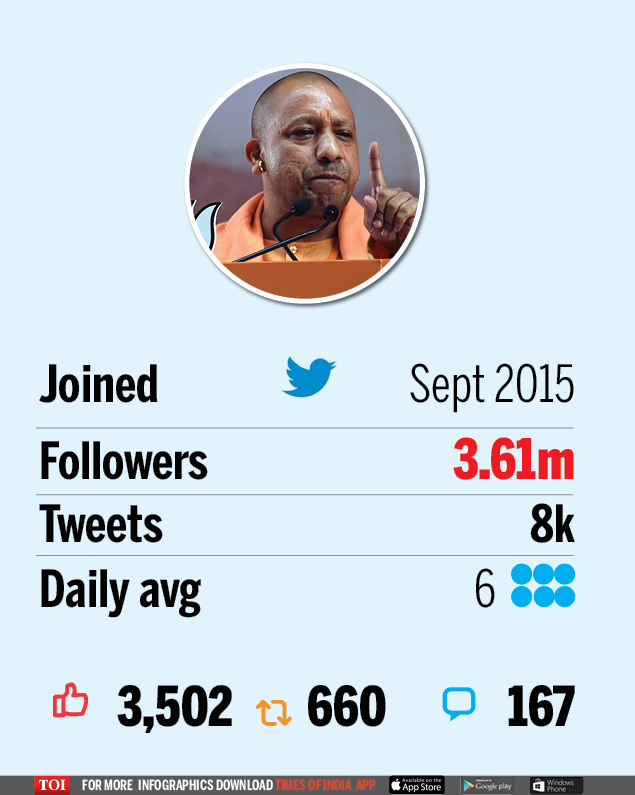 UP chief minister Adityanath mostly tweets on public meetings and addresses but does not retweet any politician.
DEVENDRA FADNAVIS, MAHARASHTRA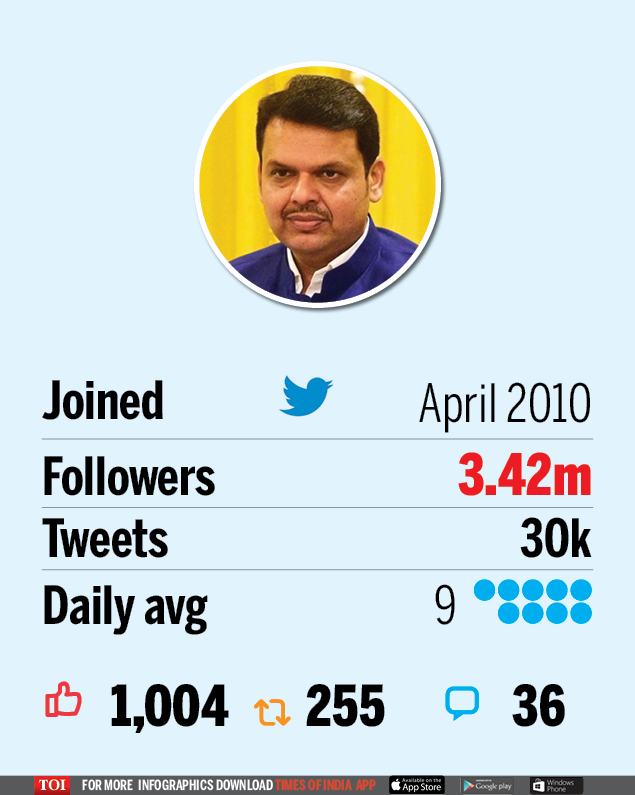 Fadnavis regularly retweets CMO Maharashtra and BJP Maharashtra about live meetings, government schemes and media clippings of Maharashtra government successes.
MAMATA BANERJEE, WEST BENGAL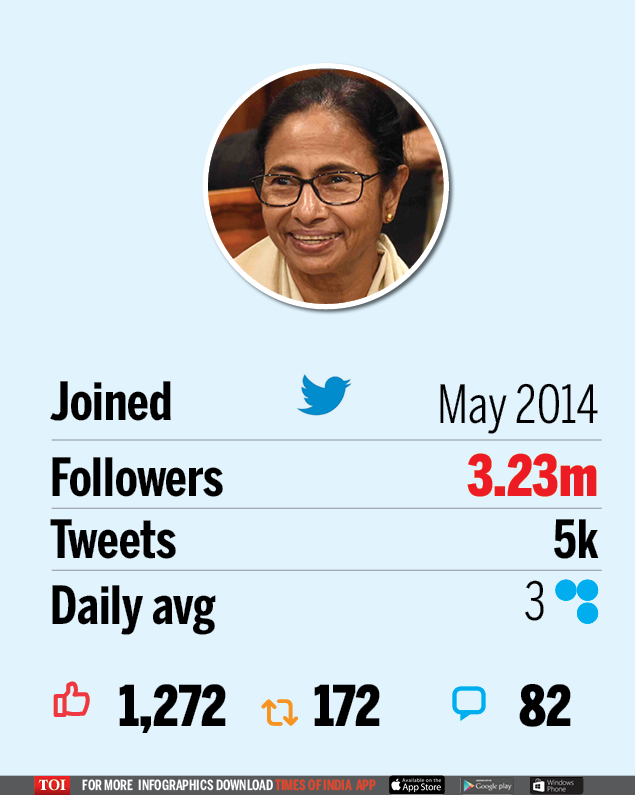 West Bengal chief minister mostly wishes people on social occasions and uses it to pay tribute to famous personalities on their birthdays, but does not retweet any other handles.